It's time to start making plans for your RV outings and there is no better tool to use than the new 2018 Texas Association of Campground Owners guide…T.A.C.O. for short. This book is full of great destinations in Texas, broken down by regions, and surrounding states and there is no better time than the present to reserve your sites.  So many of the parks now have beautiful cabins, too, making them the perfect place for your next family get together.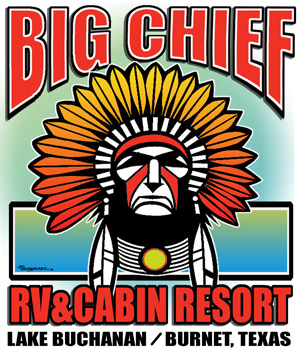 For example, we spent part of our holiday weekend at Big Chief RV Resort and Campground in Burnet, Texas and loved it.  Located on the banks of Lake Buchanan, this park provides you with large open sites, fishing, beautiful cabins and its in the heart of all the Texas Hill Country activities.  We spent one day venturing out to Fredericksburg and the next day touring the Lyndon Johnson home ranch near Johnson City.  Of course, the best part of the weekend was simply visiting with all the great people in the park.  The owners Alan and Lisa Warren bring a sense of excitement and energy to the park and we had so much fun visiting with all the winter Texans.  Their pool area is beautiful, but it was much too cold to take a dip this time, but we will be back.   Make plans now to visit this great park and tell them RV Nana sent you. 
And remember, never leave home without a Texas Association of Campground Owners guide in my car and RV.  Just like Big Chief RV Resort and Campground, some of my favorite parks were found in this book.  Call PPL today,1-800-755-4775, and we will be happy to send you one of the guides along with one of our new 2018 RV Parts and Accessory catalogs and maybe you can start planning your next great RV adventure!