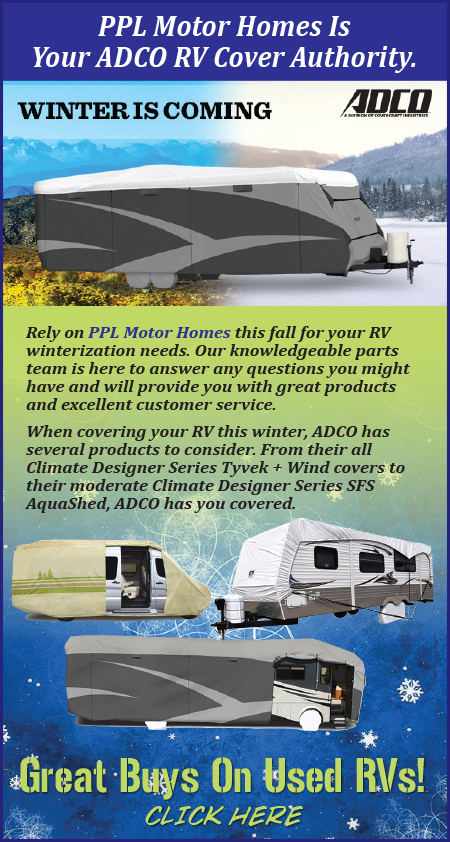 We all know that averse weather can take a toll on your RV, especially if you aren't storing it inside for the Winter. Assuming you've taken care of all of your other winterizing responsibilities, you are going to want to keep it out of the elements as much as possible.
ADCO and PPL Motorhomes have the right covers to fit your RV, shield your tires or cover propane tanks. You may not think a little cold snap will cause much damage and you're probably right, but are you willing to take the chance? Even meteorologists can't predict the weather with 100% accuracy all of the time. That one cold snap might turn into a winter armageddon which can result in damage to your RV and RV equipment.
The old adage, "It's better to be safe than sorry" is doubly true when it comes to preserving the condition of your RV. Don't wait to find out how weather can affect your winterized RV, visit PPL Motorhomes.com and start protecting the value of your RV!