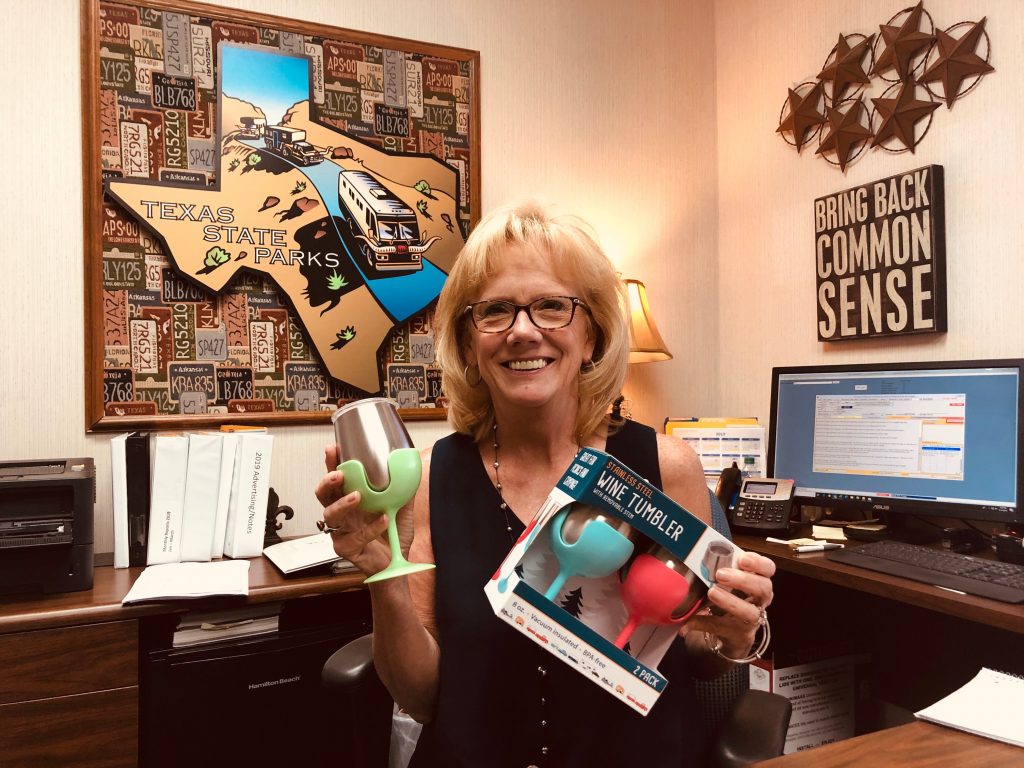 I love this wine tumbler.  I'm sure that those who know me know that I enjoy an occasional glass of wine on the patio and this tumbler is the best I have ever had.  It keeps my wine cool and keeps gnats and flies form swimming around in my wine and getting a little tipsy.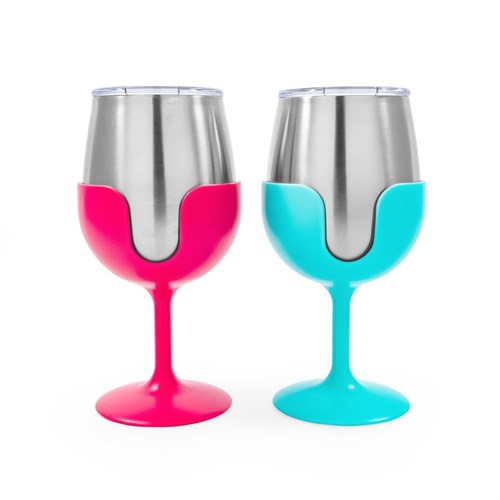 I received my first set as a gift from a friend and now have a couple sets at home and in the RV.  I am a bit of a wine snob, or should I say a wine glass snob.  I love a stemmed glass!  This tumbler set gives me the stemmed glass I love and a stemless glass when and if I want to set the glass down in the sand. I can't say enough about this stainless steel wine glass is my absolute favorite glass. It's the best of both worlds!!! I also have a couple of friends who prefer stemless, so this set has something for everyone!
Check them out. They make a great gift idea!