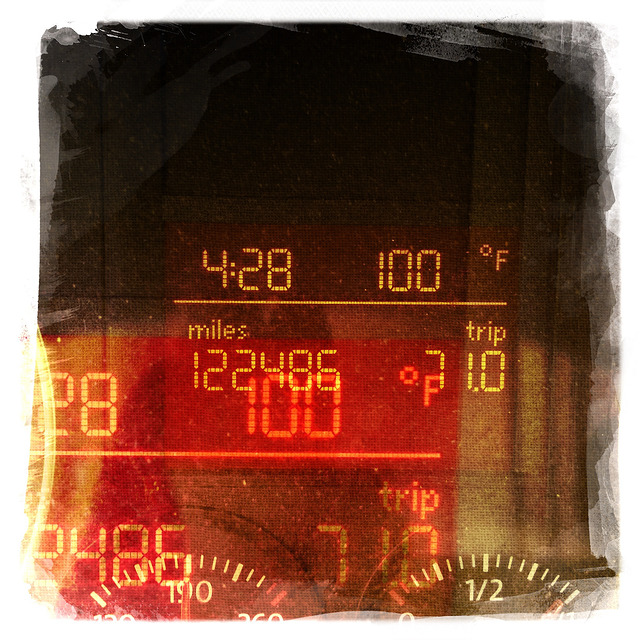 What's worse than blistering heat outside? Blistering heat inside of your RV! Nothing is more disruptive to a wonderful trip that an struggling unit air conditioner, or even worse, one that completely shuts down.  This has happened to me before and I don't really need to tell you that RV Nana gets really grumpy when I'm sweating too much.
So, now as the days are getting warmer and the RV travel season is only just beginning. If you haven't done a thorough check you your AC system, you my be in for a HOT surprise during your trip. One of the first things you  should do is to take the time to clean the filter in your RV. Can you even remember when the last time you did that was?   Dust, Dirt and road grime can build up really compromising the efficiency of your AC. Don't forget to clean off the roof assembly.
Now if your AC is is totally kaput, then you'll want to replace it for as little money as possible. Trust me, I know, owning an RV can hit you in the wallet hard sometimes, so you'll definitely want a resource for cost effective parts and accessories. PPL Motorhomes has a complete line of RV Air Conditioners in stock at both out Houston and Cleburne RV Parts Superstores. We can ship one directly to your door, even if your front door is at a campground hundreds of miles from home.