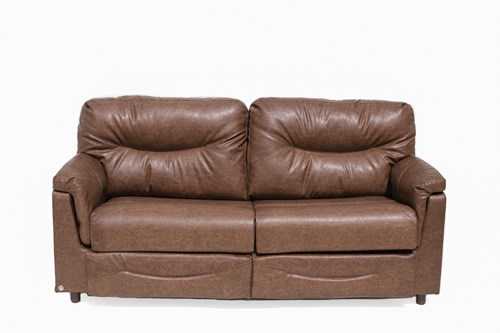 I'm willing to bet that when you bought your RV, the thought of replacing your furniture never even crossed your mind. I mean, why would it? The upholstery is probably spotless.
But, fast forward 10 years into the future and that RV furniture can look very, very different.  After all of the traffic from you, your spouse, your kids, your grandkids, various other family, friends, random visitors and your dog, that RV furniture might be looking a little on the ragged side. Does this mean you have to start covering all of the stains, discoloration and likely holes with a quilt? The answer is simply: "Of course not"! We have a simple solution; don't reupholster when you can replace the worn furniture pieces for virtually the same price and likely cheaper in most cases.
In early January PPL Motor Homes took advantage of a great buy from a large RV furniture manufacturer. We bought a ton of RV sofas, recliners and ottomans and  have them all inventoried at PPLMotorhomes.com. We got a fantastic deal and we can pass those same savings on to our customers.
I've been in the RV business for a long time and I know that many RVers avoid replacing or reupholstering furniture in their older RV simply because they think it will cost thousand of dollars to do so.  That's actually not true at all. In actuality, a new sofa, or recliner is actually much cheaper than reupholstering the one. 
Now, owners of older RVs, I can hear the wheels spinning in your head and you are correct, this IS a great opportunity to bring new life to your RV. You can now shop our website and find a complete section dedicated ONLY to RV furniture.   This is a great opportunity to buy a comfy new recliner for your RV or replace that sofa that you always thought was a lost cause. The bottom line is that when you love your RV more, the more you'll love RVing! 
If you have any questions about what you may need as a direct replacement, or just need some questions answered, don't hesitate to pick up the phone and give us a call. We can help with any questions you may have about direct replacements, or compatibility concerns you may have.  
We look forward to hearing from you and giving that old RV furniture more than just a face lift. But, you have to act soon as we have a limited supply!