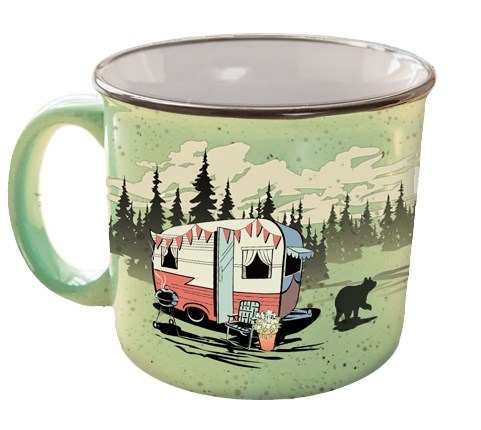 I would like to do a special blog about the introduction of the Camper Collection from RV Nana.  Many of the items are now on the website and we will be sending an email blast out soon.  The display in the store is so cute and I'm constantly finding myself decorating, arranging, rearranging and pretty much obsessing over my little RV Nana display.  Collecting all of the fun trailers and camper collection items has been so much fun. You really have to come and see all of the really neat stuff you can get for your camper. I think all of it is styled perfectly!  You know, I believe I actually got my first trailer ornament about 12 years ago and that was when I fell in love with the whole camping décor idea.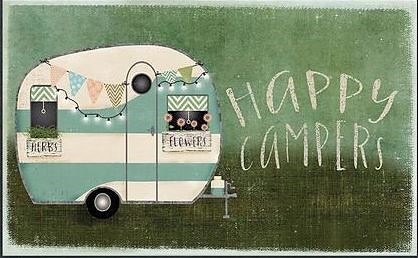 From coffee mugs to decorative rugs and everything in between, we have the items you want for yourself and that special camper in your life.  We have the brand new "night skies" coffee mugs from Camp Casual right now which are my absolute favorites. Click on the picture above and get one for yourself. Heck, get all of them!  I have all of them and I use them virtually every day.  I'll make sure and post this specific blog to our Facebook page because I know you guys and gals know lots of people would would love to jazz up either their camper or kitchen cabinets with some wonderful reminders of the RV lifestyle we al know and love. Let all of your RVing friends and family know where you found these cute RV knick-knacks and here is where to buy it!!
I seriously love this Camper Collection!
RV Nana