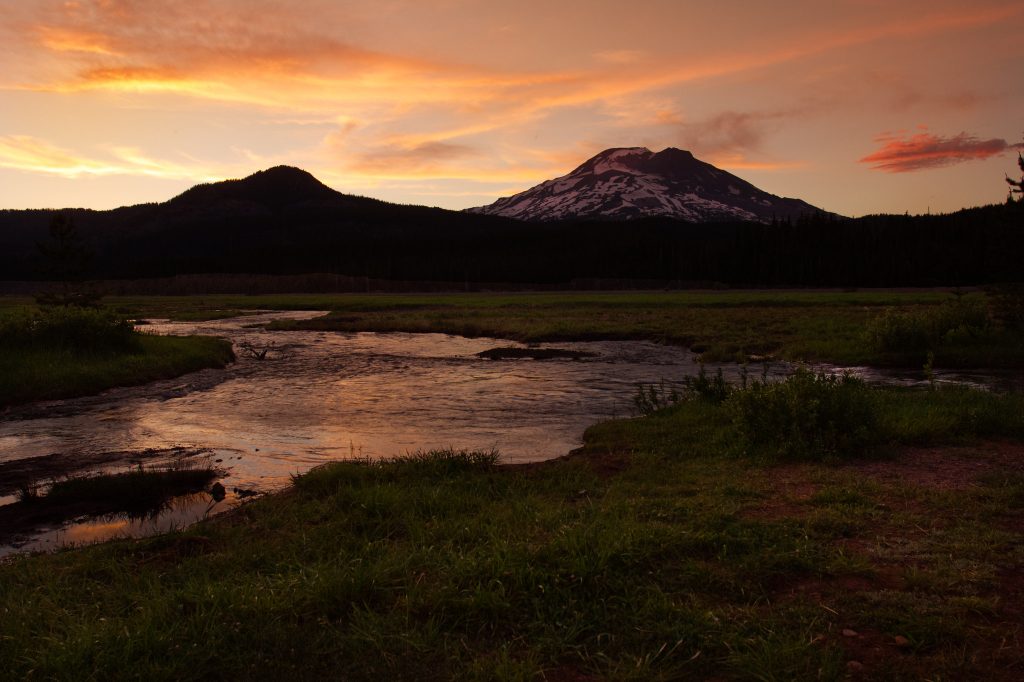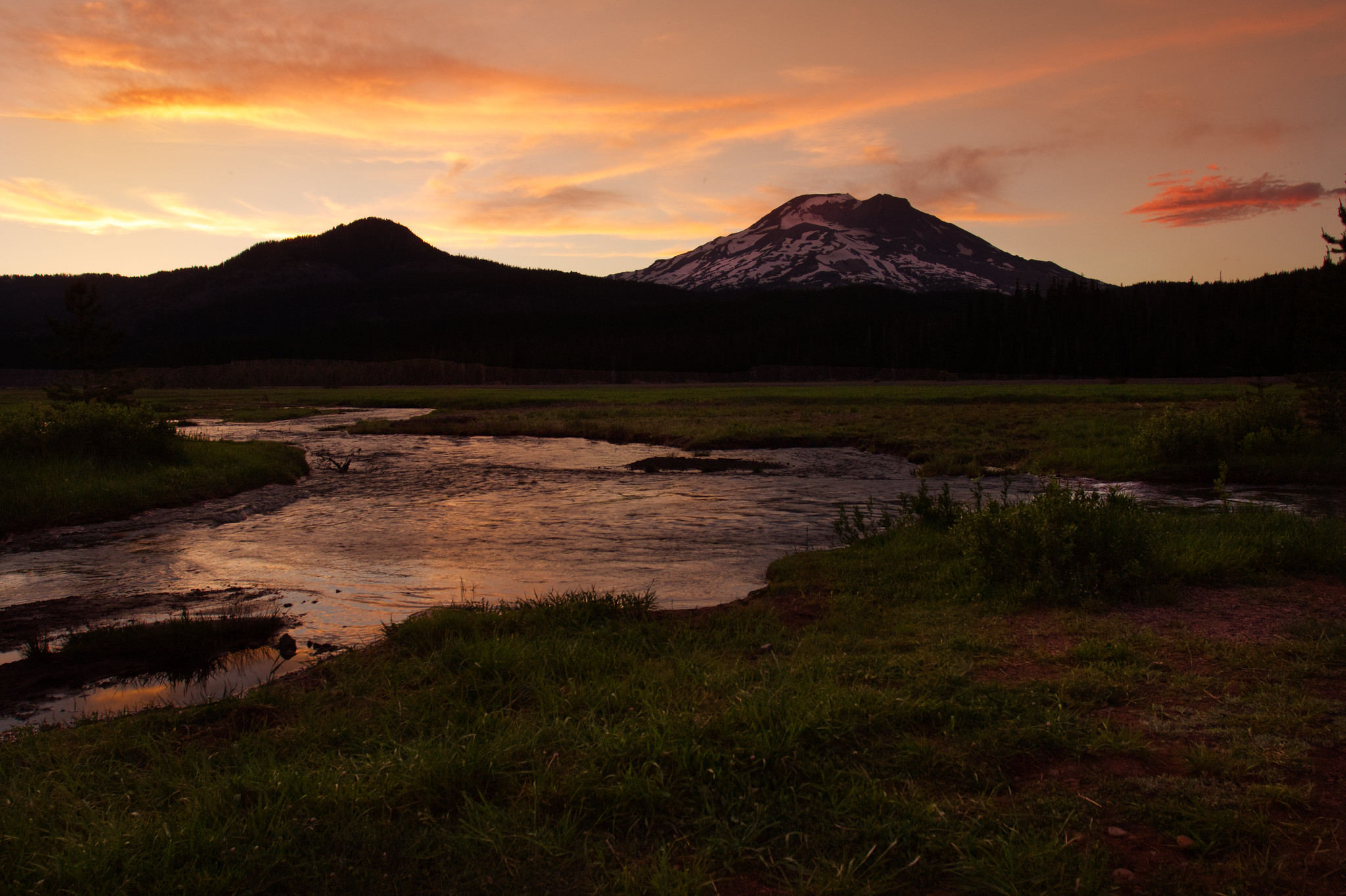 As most of you know, I love RVing. Some of my greatest memories are fun times in our RV camping with our daughter and son I law and their kids. The only thing I don't like about it is the kids grow up and there are fewer family camping outings. When they were young it was always so much fun to watch the amazement in their eyes when they saw a praying mantis on the trail, caught that fish from their kayak or saw a snake disguised in the leaves. The time outdoors with nature was far more than the swimming pool at the campground. They learned to build a fire, when and how to put it out and had fun roasting marshmallows and watching a racoon sneak up and steal the whole bag of marshmallows. Most importantly, they learned respect for our parks, campgrounds, nature and for their fellow campers.
Of course, there were times when we needed some additional activities to keep them busy. Nana always had a craft box in the RV and it was fun watching all the things they created. Some fun items to have in your craft box are acrylic paints, paint brushes, glue, string, jute, wire, popsicle sticks, rocks, and colored construction paper. From painting shells or rocks to making jewelry, bird feeders or creating tie dye shirts or holiday ornaments, we had fun and made our share of messes. First thing to know about craft activities in a camper is that you need a plastic table cloth, paper towels and a few garbage bags. We even kept garbage bags in the craft box because it was easy to cut a hole for the neck and arms and the trash bag became the craft smock.
We spent time exploring the trails and campgrounds so I created a scavenger hunt for each location. It was so simple to give each child a list, a pencil and a small bag so they could bring back some of their treasures. A friend of mine uses the same idea and has her boys take pictures of the items they find on their list and share them when they get back to the campsite. (Seems like most kids now have cell phones with cameras so this works well for them.) The fun for adults is listening to the stories of that giant bug or item they found on their hunt. To help make your life a little simpler, I created this scavenger hunt list to get you started.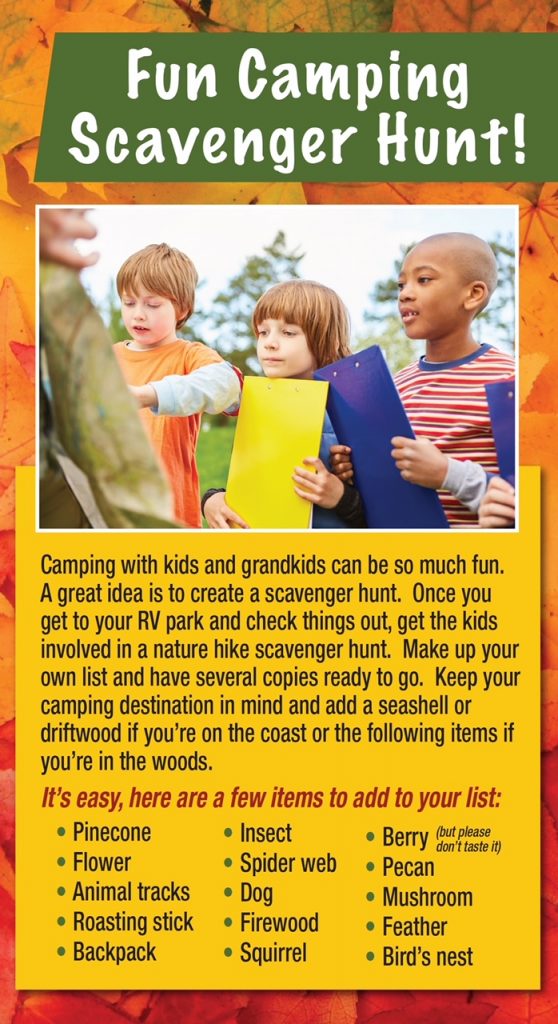 As my grandchildren got older, they got involved in geo-cashing and would spend hours with dad or mom, reading the clues and checking the coordinates on a cell phone to locate that special hidden item. It's like a treasure hunt that never ends. In fact, according to Texas Parks and Wildlife, there are over 2 million geocaches hidden worldwide. If you have not experienced geo-caching, what are you waiting for. Check out the Texas Parks and Wildlife to learn more about this fun adventure. https://tpwd.texas.gov/state-parks/parks/things-to-do/geocaching
Hope this got you thinking about the fun you can have on your next camping adventure. See you on the road!