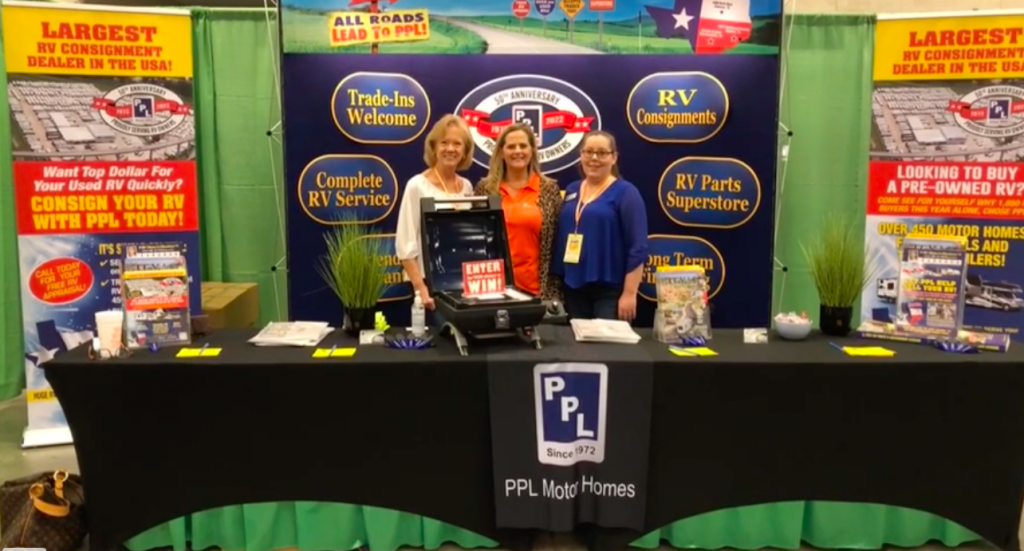 Welcome 2022!  It's hard to imagine we are already a month into 2022.  RV Nana hit the road early this month doing something I love to do.  I am talking to RV Owners, Buyers, Sellers and many who just don't know what this RV lifestyle is all about.  For my last 42 years with PPL, my family always knew that they were lucky if they saw much of me in January and February.  After all, this is show season in Texas so it is my "fun" time when I get to talk about the lifestyle I love and my wonderful PPL family. 
We kicked off this year at the Tarrant County RV Show and, despite very cold, wet weather, this show was great and I had so many people stop by to meet RV Nana in person.  I love the many RVers who have shared their stories with me and have followed my story and antics!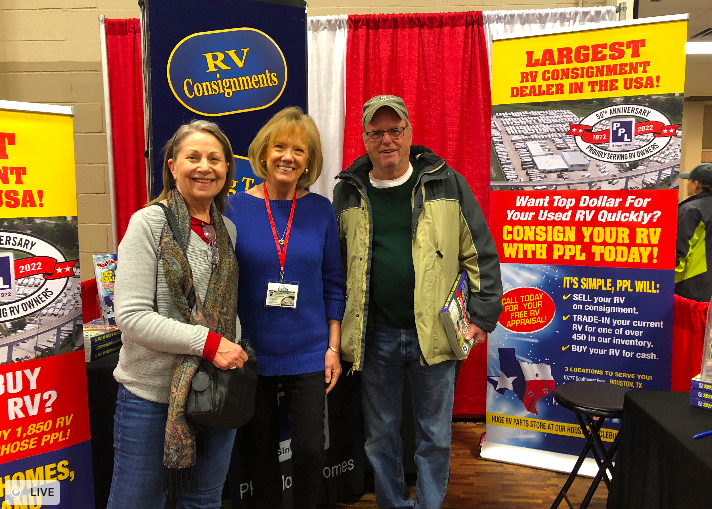 I just got back from one of my favorite events of the year in McAllen, Texas.  The Winter Texan Expo is so much fun.  RVers from all over the country are in the valley for the winter.  In some states these RVers are called Snowbirds, but here in Texas we welcome them as WINTER TEXANS.  If you have not considered vacationing tin the Rio Grande Valley of Texas, you should.  There is something for everyone and you can be as busy and active as you want to be or you can simply relax and soak up the sun and fun.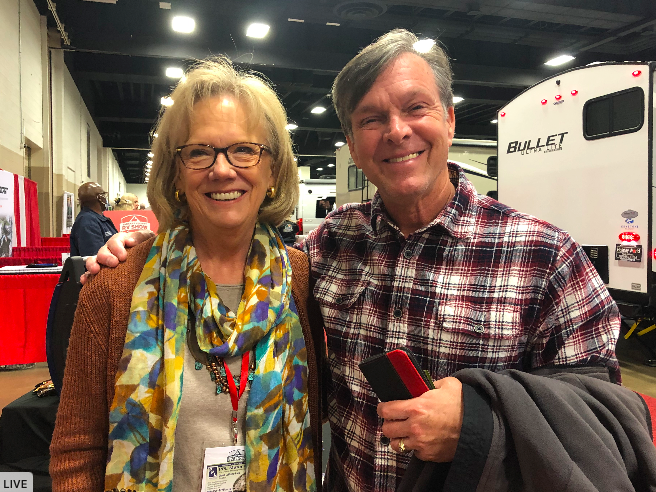 Well, RV Nana and her friends will get a couple of weeks of rest before we attend the Houston RV Show, Dallas RV Show and Southeast Texas Boat, Sport and RV Show.  These are great opportunities for me to make new friends and help RVers in whatever stage of life they are in.  And, don't forget, you can visit PPL at any of our three locations and experience an RV Show for Used RVs every day.  Check it out and come see me….