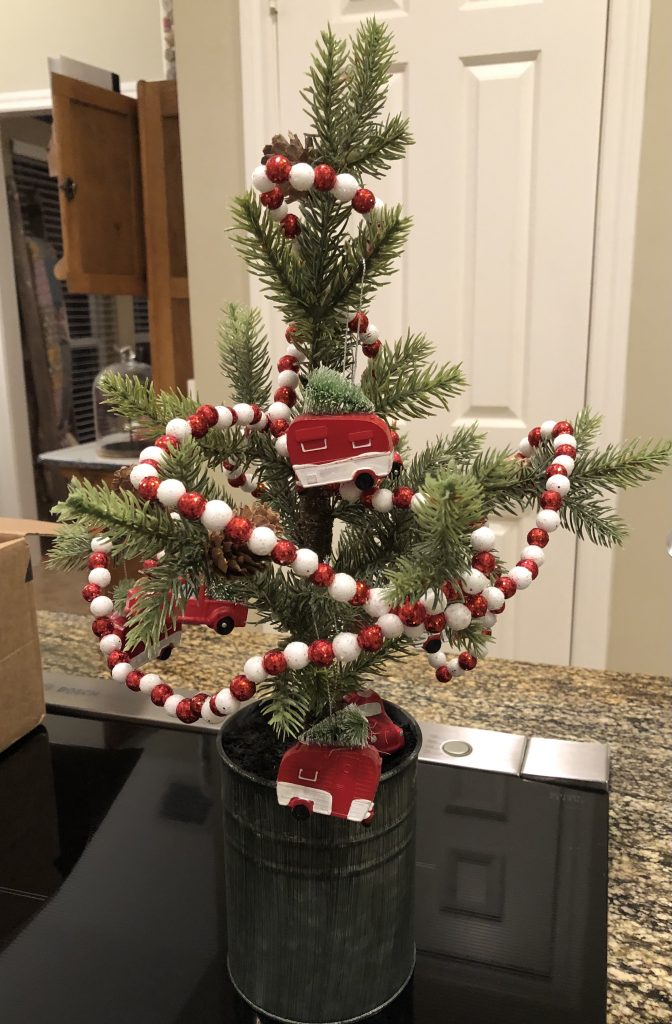 Here we are, the first Monday after Christmas and I have RV holiday decorating on my mind. If you live in an RV or made plans to travel over the holiday, you probably added a few extra decorations to your RV, brought out the Christmas cheer, wrapped packages and loaded your pantry with ingredients for special holiday goodies and gift giving.  If you're a weekend warrior, then I urge you to get a big plastic tub and, as you un-decorate your RV, put them all in that one box so they are ready to go next year.  On the other hand, if you are a full time RVer, you need to consider where you are going to stash one more box in the RV.  I have a friend who makes it a point to decorate light.  I'm talking about light weight, not light on the décor.  She goes all out.  Here are a few simple tips you may find useful.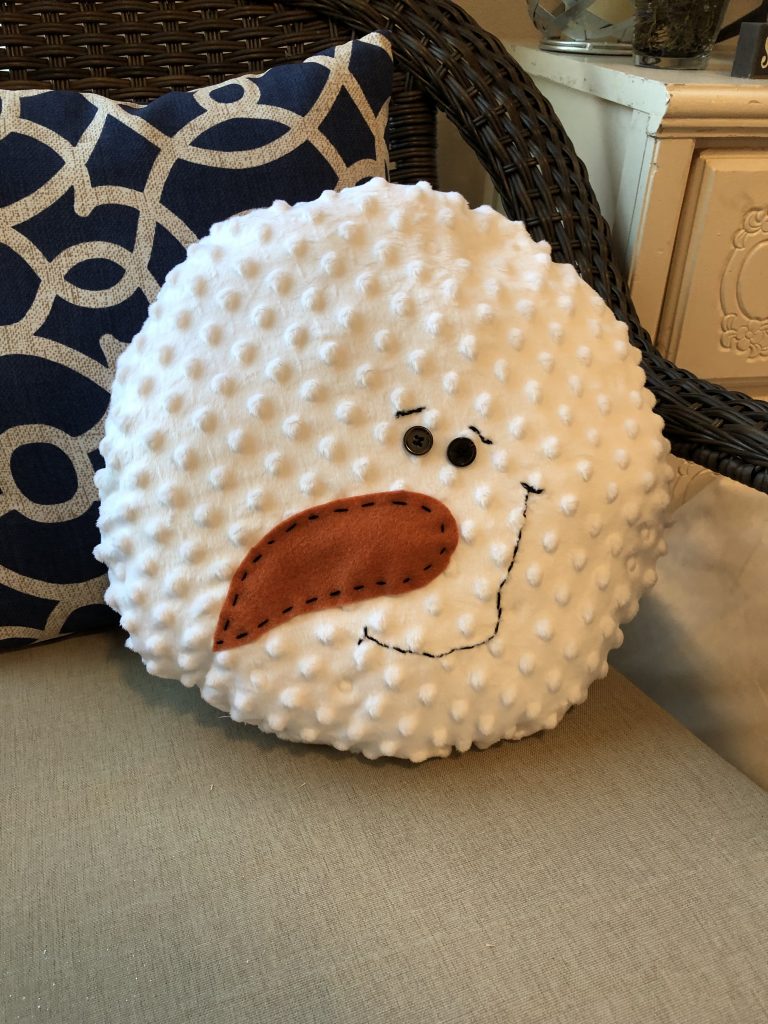 Adding decorated Christmas pillows is easy.  Simply make covers for your existing pillows and pack them away after the holidays.
All the bows and ribbons can be rolled back up and places in a shrink wrap bag.  Those bags are great for organization and space. 
Christmas lights need to be rolled back up and stored.
Inflatable outside décor is the way to go for an RVer.  It's hard to imagine that a 8' Snowman can fit back in a shoebox.  Make sure you let those inflatables dry well before storing or you may have a little surprise mildew next year.
Stockings and soft décor and even those cute Christmas sweaters and shirts can all be stored in shrink bags
These simple tips will make it so much easier for you to know what you have, where it is and what you may need to buy or replace before next year.
Hope you all had a very Merry Christmas!  See you in the New Year!!