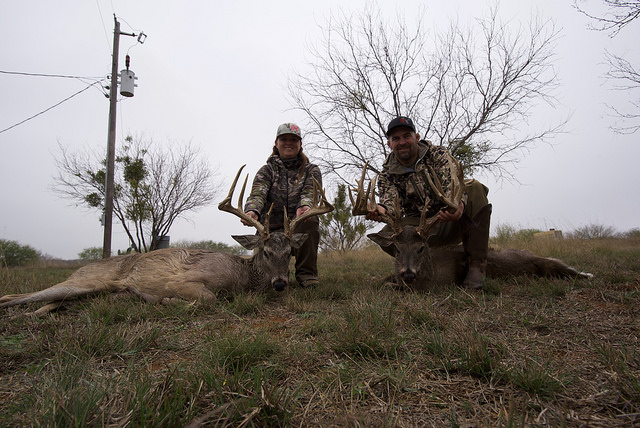 When I think of hunting I am reminded of my dad and brothers and their weekend hunting trips.  They would pack for days, my mom would pack all the groceries for them and they would head out on their big weekend.  It was a bonding weekend for the guys.  We had an older travel trailer and that, along with a couple of tents, became their 5-star accommodations for a weekend of storytelling, laughter, adventure and maybe even a little deer hunting.   For all of us girls, this was our weekend for shopping and fun adventures too.  As soon a we saw the tail lights pull out of the driveway we started our shopping, cooking, laughing and girl time fun. 
As I got older, the story was about the same.  My husband would go hunting with the boys and the biggest difference was how much the dear meat actually cost us per pound.  You see, when I was a kid, camping and hunting was all done on a budget…a small budget.  As we got older, hunting trips started with several trips to the sporting goods stores for the latest and greatest hunting equipment.  I guess the real difference was that venison costs a lot more per pound when the hunters were a little older.  I used to tell everyone we had $100 per pound venison in the freezer. 
I remember buying our first motor home for the deer lease.  An old 89 Coachmen that was in need of some TLC.  My daughter and I cleaned it and packed it for our great hunters to embark on their big adventure…and we never spent a night in the RV.  We, in turn, would go out and shop 'til we dropped getting all the Christmas shopping done, presents wrapped in our girl weekend. 
I have recently met a few girls who enjoy every minute of the hunting weekend in a way that is much different than mine.  They go out with the guys and make it a fun weekend for everyone.  I really think this is what the RV lifestyle brings to the hunting adventure…family fun.  So, now is the time to prepare for those hunting weekends.  There are great buys on RVs to make sure your hunting accommodations are 5-star for you and your family.  Make it a weekend of family, fun, adventure and, most important of all…take time to make memories.  You, too will look back and cherish these memories!